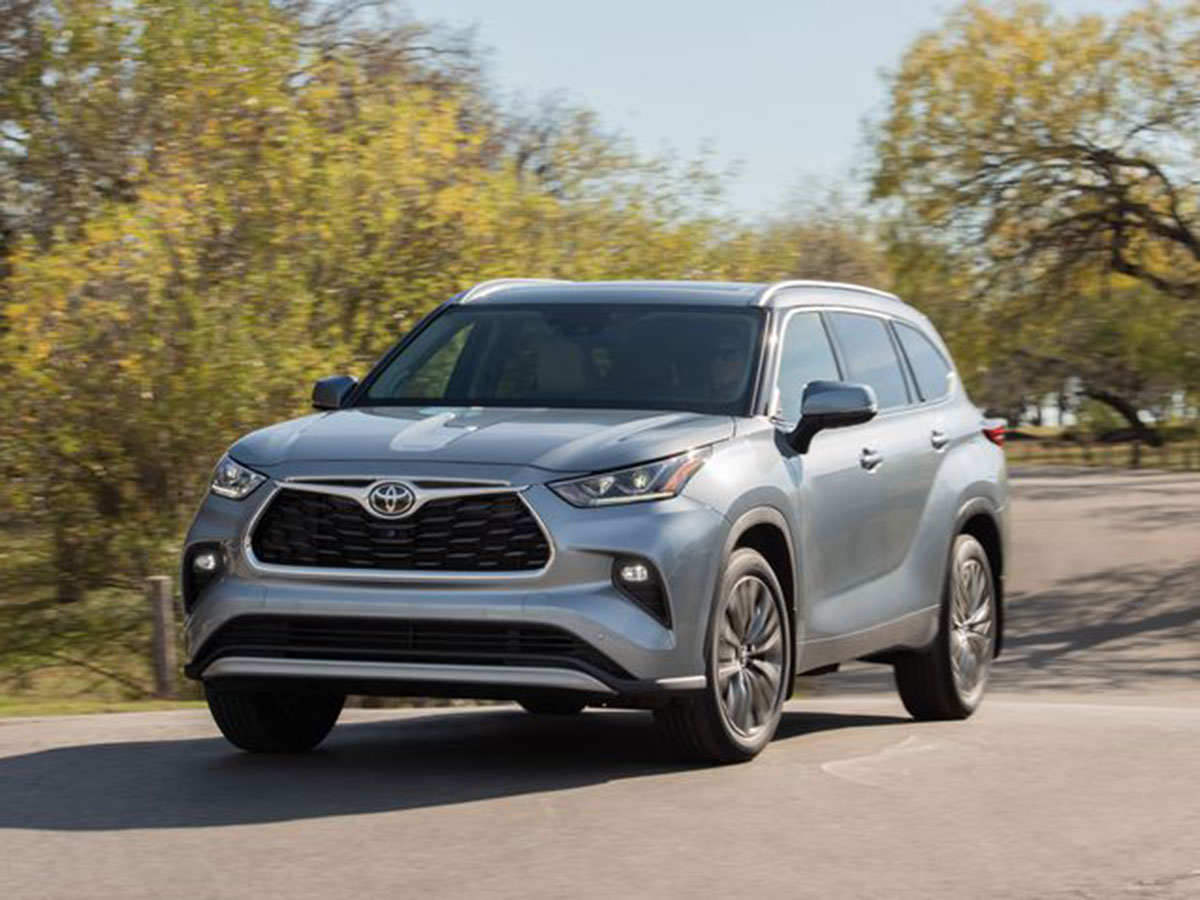 Get Toyota 60,000-Mile Service at I-5 Toyota in Chehalis, Serving Lewis County, WA
Toyota models are known for their impressive longevity, so a Toyota with 60,000 miles may still have thousands and thousands of miles left. To make sure your Toyota benefits from this legendary longevity, it's essential to bring it in for regular service. If your Toyota car, truck, van, or SUV is approaching 60,000 miles, head to I-5 Toyota, serving Olympia and Lacey from our convenient location in Chehalis. Learn more about what the 60,000-mile service involves here, and then head in to keep your Toyota at its peak.
What Does the Toyota 60,000-Mile Service Involve?
Oil Change
Oil changes are some of the most common services your Toyota will need, so it makes sense that you'd get one at this service interval. We'll drain the old oil and remove the oil filter, replacing it with an OEM oil filter and Toyota-approved oil. This will ensure that your engine stays well-lubricated until the time comes for its next oil change.
Tire Rotation
Tire rotation is another common service that we'll provide at the 60,000-mile service. We'll switch the position of all four wheels, balancing them as we place them in their new positions. This will enable the tire tread to wear down much more evenly, giving your tires a longer overall lifespan.
Engine Air Filter Replacement
Your engine needs air just like you do, but debris in an engine can do quick and massive damage. The engine air filter keeps debris from entering your engine, but it will become clogged over time. When this happens, your engine won't get as much air, decreasing its efficiency and power. When we replace the engine air filter, your engine will get the air it requires to function well.
Door Hinge Lubrication
During this step, our technicians will lubricate the door hinges to ensure that your doors will open and close smoothly. They'll also lubricate other parts of your vehicle if needed.
Inspection
There are several parts of your vehicle that will need an inspection during the 60,000-mile service. We'll check the lights to ensure they're all working, and the fuel system to ensure that the fuel is being delivered well. The steering system, driveshaft, cooling system, and more will all receive a thorough check. If we see anything amiss, we'll let you know.
Schedule Your Toyota 60,000-Mile Service at I-5 Toyota, Serving Tumwater, WA
We're proud to serve all of Lewis County at I-5 Toyota, and we make scheduling your appointment easy. Use our online service scheduler, and then come in to enjoy not just impressive service, but also a fancy coffee bar, massage chairs, and more.
---
Dealer Wallet Service Marketing & Fixed Ops SEO by
Service Hours
Monday

7:30AM - 6:00PM

Tuesday

7:30AM - 6:00PM

Wednesday

7:30AM - 6:00PM

Thursday

7:30AM - 6:00PM

Friday

7:30AM - 6:00PM

Saturday

7:30AM - 4:30PM

Sunday

7:30AM - 4:30PM