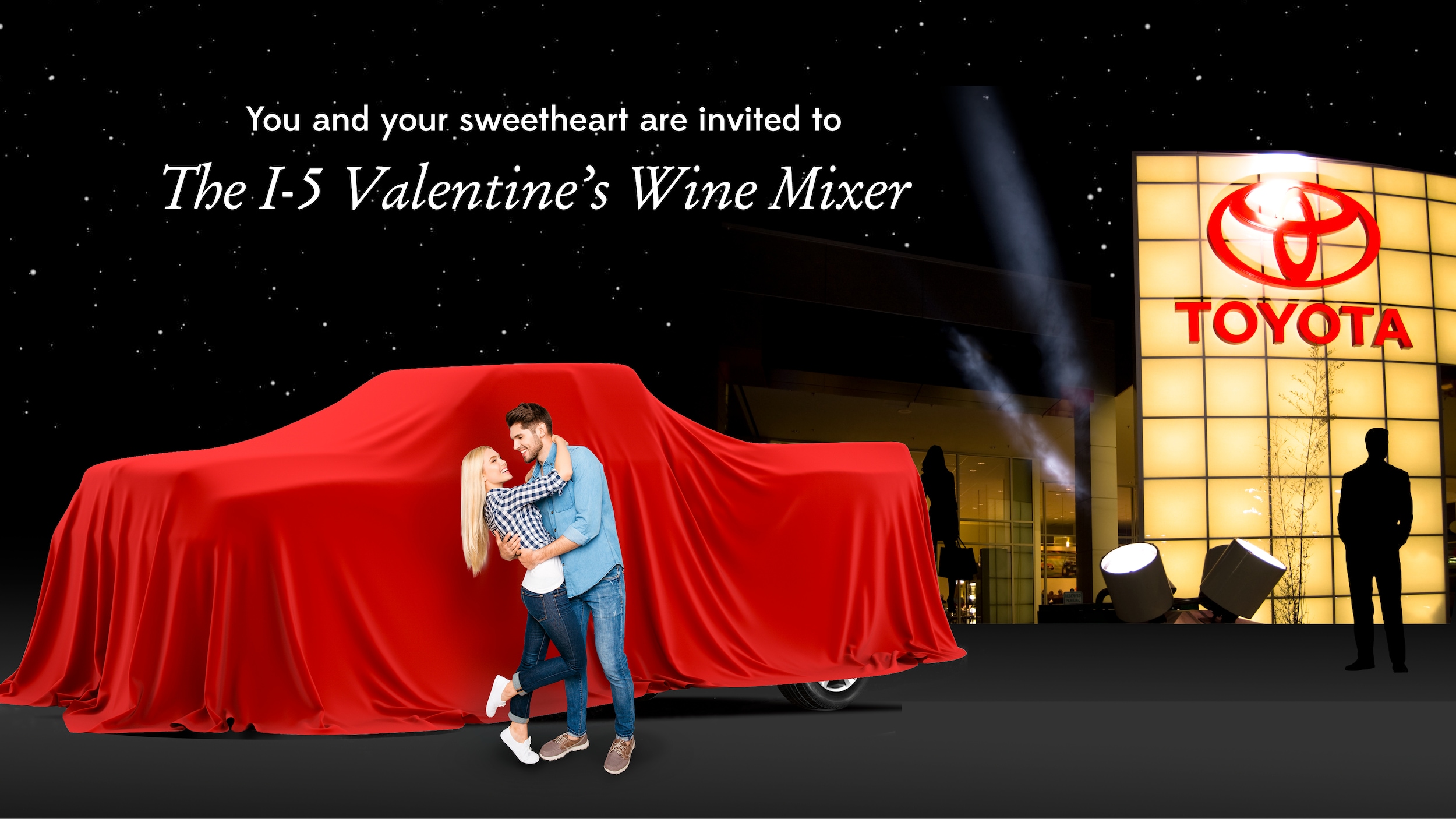 It's Just Like The Catalina Wine Mixer, Only Different!
The I-5 Valentine's Wine Mixer is a yearly red carpet social gathering held at the I-5 Toyota dealership showroom near Valentine's Day. Hundreds of people gather to enjoy hors d'oeuvres, beverages, music, and to watch our yearly fashion show where local models show off today's hottest fashion trends. The I-5 Valentine's Wine Mixer is also where we unveil the vehicle for our yearly I-5 Car Giveaway.
The I-5 Car Giveaway is annual vehicle donation made by the owners of I-5 Toyota. Local residents are given the chance to purchase tickets to win the donated vehicle, and the ticket sales support our local youth! Throughout the year, local schools sell hundreds of tickets for the I-5 Car raffle and 100% of their ticket sales go directly towards the organizations and teams that are important to them. For example, one year a local cross country team used their ticket money raised to buy new uniforms and to enter a tournament in Alaska. Since the program started, well over four hundred thousand dollars has been raised for local youth programs through the I-5 Car Giveaway fundraiser.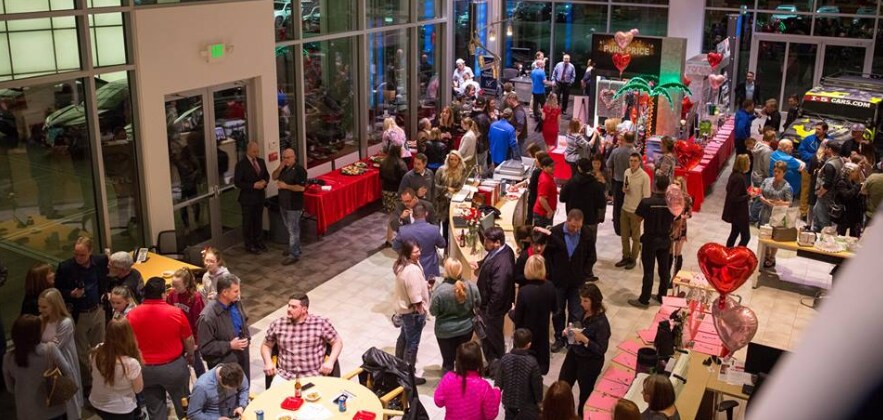 The I-5 Valentine's Wine Mixer is held at I-5 Toyota's showroom at 1950 NW Louisiana Ave. The date of the mixer changes each year but it is always in February near Valentine's Day. For more event details please call Tami Squires at 360-740-9300 or fill out our contact form below and we'll get back to you soon! We look forward to seeing you there!