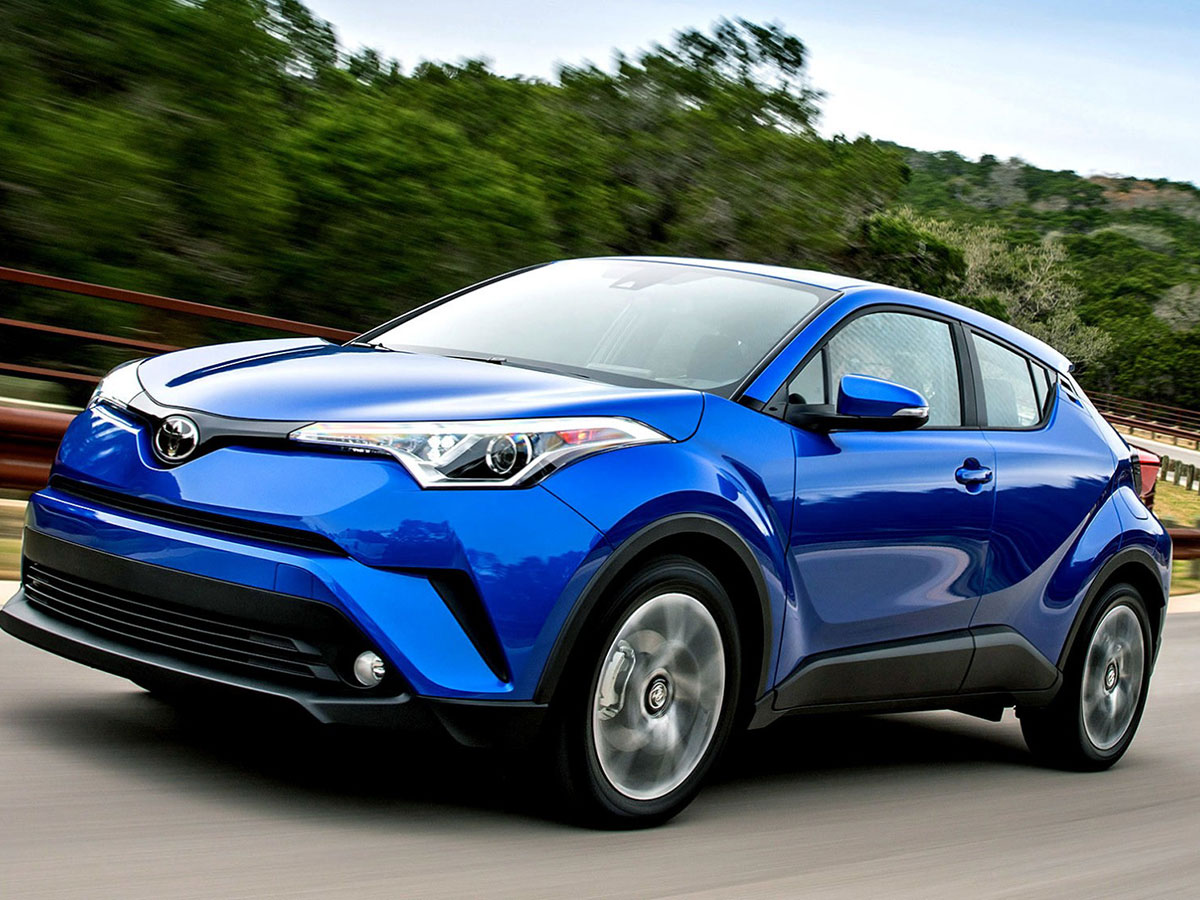 Toyota Two-Wheel Alignment Service in Chehalis, WA
When front wheels are in alignment, the tires are protected against uneven and rapid tread wear, which extends their service life and saves you in long-term tire replacement costs. When your vehicle is due for a Two-Wheel Alignment Service, we invite you to get unsurpassed service quality from us at I-5 Toyota in Chehalis near Olympia, Lacey, and Tumwater, WA.
---
Restoring Wheel Alignment to Factory Specifications
Wheel Alignment is an automotive industry term describing how each wheel-tire assembly meets the steering & handling components. Wheel Alignment is tested and adjusted according to three specific wheel angles, such as the camber, caster, and toe. When these angles are at factory specifications, the front wheels are pointed in the right direction, turn parallel to each other, and allow the tires to meet the road perfectly. Same procedure is performed with four wheel alignment.
When should I Schedule a Two-Wheel Alignment Service?
Poor wheel alignment causes problems with tire wear, driving comfort, and tire reliability. It is an excellent vehicle maintenance strategy to get the wheel angles inspected routinely. It is equally wise to schedule Alignment Service if your vehicle starts experiencing any of the warning signs of misalignment. We also recommend getting wheel alignment service when mounting a new set of tires to help promote maximum tire life. At I-5 Toyota, we recommend getting alignment service when:
Mounting new tires
Uneven or rapid tread wear
Vehicle pulls to the side when trying to go straight
Complete Two-Wheel Alignment Service
At I-5 Toyota, wheel alignment service features a Certified Technician, factory specifications, and computerized wheel alignment equipment. Each of the wheels has its three-wheel angles inspected and adjusted as needed to restore factory specifications. The service is an opportunity for the Certified Technician to inspect every tire to ensure it is in excellent condition with any defective tires qualifying for replacement service as needed to restore reliable tire performance.
---
Dealer Wallet Service Marketing & Fixed Ops SEO by
Service Hours
Monday

7:30AM - 6:00PM

Tuesday

7:30AM - 6:00PM

Wednesday

7:30AM - 6:00PM

Thursday

7:30AM - 6:00PM

Friday

7:30AM - 6:00PM

Saturday

7:30AM - 4:00PM

Sunday

7:30AM - 4:00PM