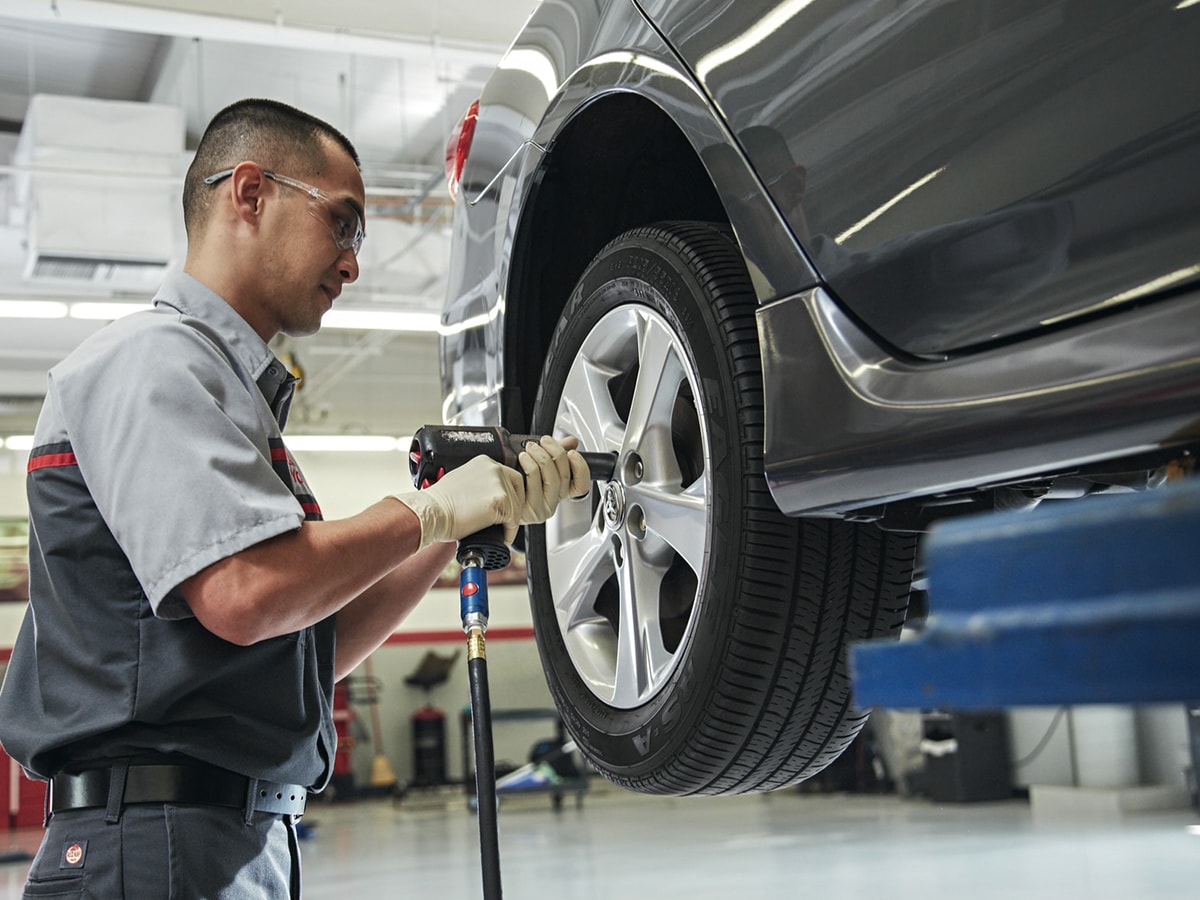 Tire Repairs in Lewis County, Washington
You must have a quality set of tires whenever you are on the road. When you have a good set of tires, you will have great stability and support even during the more challenging driving situations. While a set of tires will need to eventually be replaced, there are situations in which an issue with your tire does not require a full tire replacement. Instead, you may be able to get by with a simple tire patch and repair service.
---
Repairing Your Tires
When you are driving your car it is is very important that you pay attention to your tires. Even if your tires are new, it should be a red flag if you notice that one of them is beginning to deflate. If you do notice this, the issue could have occurred because of a small hole or tear in your tire. While you may be concerned that the entire tire needs to be replaced, a professional may be able to simply patch the tire up. This will give you the same stability as a brand new tire for a fraction of the cost. Whenever you are having an issue with your tires, you need to have them looked at. If you can identify an issue early with your tire, you may be able to get away with a simple patch and repair. This can end up saving you a lot of time and money compared to completely replacing the tire.
Driving on a Damaged Tire
Waiting to have a tire repaired is a big mistake that needs to be avoided. If you do not have the patch and repair done, the issue will only get worse. Eventually, the hole will grow and could cause serious problems for your tire. In many situations, this will mean that you are no longer able to patch it and a full replacement will be necessary.
Tire Services from I-5 Toyota
If you need a tire patch and repair service, you should bring your car to I-5 Toyota. This is a leading service center and dealership in the Lewis County area. Beyond Chehalis, the dealership serves customers that are in Olympia, Lacey, and Tumwater. Customers continue to come back to our service center because of the great customer service that they receive from certified technicians. Further, customers enjoy the free shuttle service, convenient hours, and free cookies and other snacks that are served in the waiting area.
---
Dealer Wallet Service Marketing & Fixed Ops SEO by
Service Hours
Monday

7:30AM - 6:00PM

Tuesday

7:30AM - 6:00PM

Wednesday

7:30AM - 6:00PM

Thursday

7:30AM - 6:00PM

Friday

7:30AM - 6:00PM

Saturday

7:30AM - 4:00PM

Sunday

7:30AM - 4:00PM