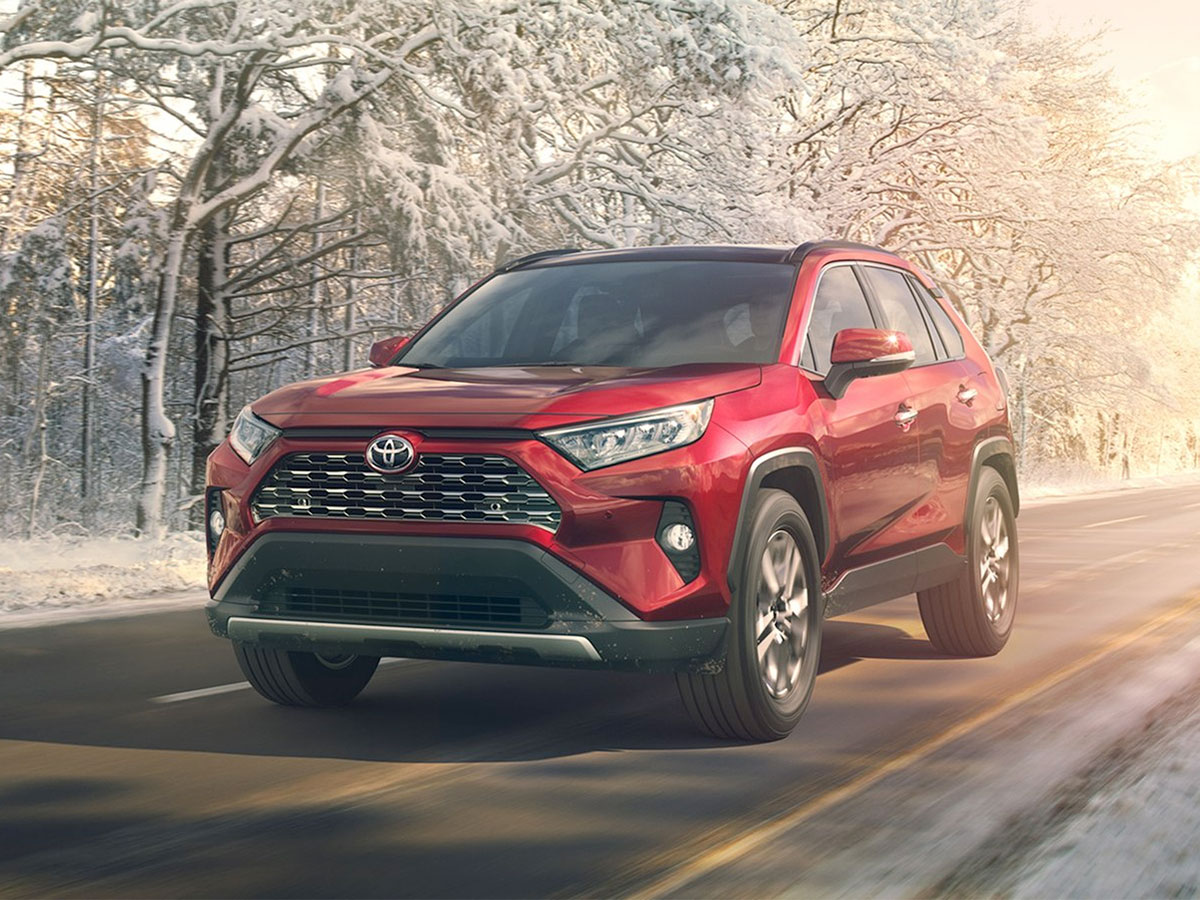 Toyota Shocks & Struts Inspection & Replacement in Lewis County
Here at I-5 Toyota, we operate a certified Toyota service department in Chehalis, WA staffed with trained technicians that understand the Toyota suspension system inside and out. Toyota vehicles are equipped with a suspension system featuring shocks and struts responsible for dampening road impacts, keeping the tires in good contact with the road, and creating a pleasant driving experience. If your Toyota is due for a suspension inspection or if it already shows signs of a shock or struts problem, we invite you to visit I-5 Toyota in Chehalis, WA for shocks & struts inspection and replacement service as needed. If you need to replace the shocks or struts in your Toyota, rest assured that we only install genuine OEM parts from our Toyota parts department.
---
Shocks & Struts 101 
Shocks and struts are two suspension components that work together dampening road impacts while keeping the tires in excellent contact with the road. Shocks are road impact absorbers that rely on hydraulics to limit how the vehicle responds to road irregularities. Struts are a primary component of the chassis and suspension that absorb impacts and control the movement of springs. The key difference between shocks and struts is that struts serve as an upper control arm with the upper strut mount bearing the vehicle's weight. This difference causes struts to be more expensive due to the larger assembly, require specialized tools for installation, and generally take longer to replace. 
Shocks & Struts Inspection
A physical inspection of the suspension system including the shocks & struts is recommended by Toyota for all models at specific mileages. However, if you are experiencing suspension problems, it is a good judgment to get an inspection no matter what the vehicle's mileage and maintenance interval. We will have a trained technician inspect the shocks and struts and provide you with an honest evaluation of their condition and performance with a recommendation for replacement as needed for those that have lost integrity.  
What are the Warning Signs of Worn Shocks or Struts?
Worn shocks or struts will cause warning signs of a problem when they don't dampen impacts like before. If your vehicle begins to experience any of the warning signs of worn shocks or struts, we invite you for an inspection and replacement service as needed. Here are the most common warning signs of bad shocks or struts:  
Excessive vehicle bounce 
Unusual sounds such as knocking when turning corners 
Rear-end squats or front end dives excessively 
Excessive body sway or roll in a crosswind, while braking, or cornering  
Shocks & Struts Replacement in Chehalis, WA
Service includes a trained technician removing the old shocks or struts, inspecting the chassis, suspension, and steering components, and installing new genuine OEM shocks and struts from our Toyota parts department.
---
Dealer Wallet Service Marketing & Fixed Ops SEO by
Service Hours
Monday

7:30AM - 6:00PM

Tuesday

7:30AM - 6:00PM

Wednesday

7:30AM - 6:00PM

Thursday

7:30AM - 6:00PM

Friday

7:30AM - 6:00PM

Saturday

7:30AM - 4:00PM

Sunday

7:30AM - 4:00PM