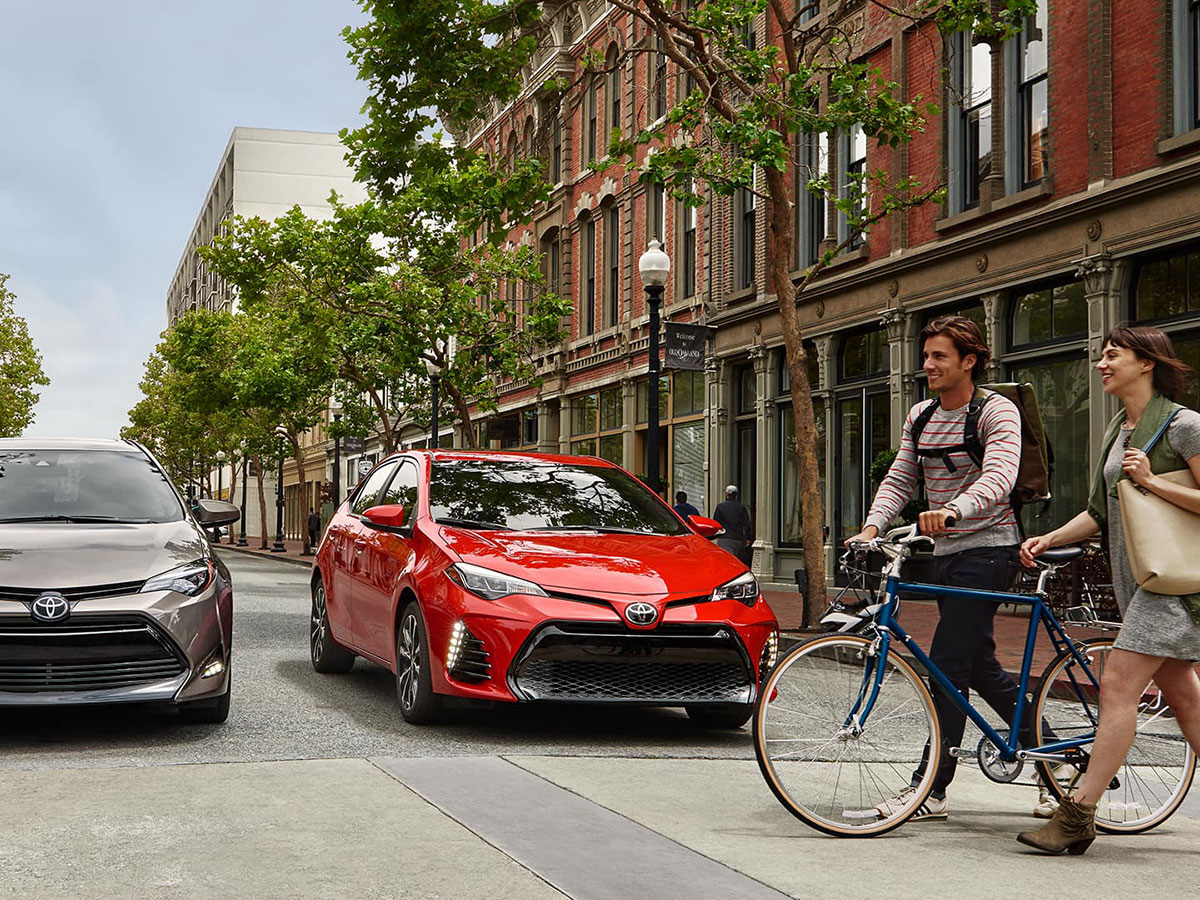 Toyota Safety & Emissions Testing in Lewis County, Washington
While vehicles have become extremely efficient and much safer for the environment, the combustion process of a modern car still produces some level of harmful emissions and gases. However, there are some levels of this that are considered acceptable. When you have a safety and emissions test service done from time to time, you can be assured that you are in this acceptable range.
---

State-Certified Emissions Testing
Due to general concerns about the global environment, there is an increased focus on the emissions produced by a vehicle. If your car is producing too many emissions, it could be very bad for the environment and anyone that is riding in your car. When you
schedule service
for professional safety and emissions testing, the technician will test the emissions of your vehicle to ensure you are in compliance. If you are not, they will provide you with suggestions on repairs to have done to reduce emissions.
The Importance of Vehicle Safety & Emissions Tests
There are many reasons why you should have safety and emissions testing is done for your car. The main benefit of having this done is that it will ensure you know the current emissions output of your car. If the emissions are too high, you will also receive guidance on how to proceed. This will help to reduce the total emissions produced by your car. Further, it will ensure that you are in compliance with local emissions regulations. Avoiding professional safety and emissions testing could be a big mistake. The main reason why you should avoid doing this is that it will prevent you from knowing how much emissions your car is producing. Further, many communities will require that you have safety and emissions testing done from time to time. If you do not have this
service
done, you could be in violation of local laws and face a variety of potential penalties.
Certified Service & Parts from I-5 Toyota
Having your safety and emissions testing done on time is very important. When it is time for your safety and emissions testing, you should come to I-5 Toyota, which is a very popular
service center
for those that are all over
Lewis County,
including those that are in
Olympia, Lacey,
&
Tumwater
. This is a great place to take your car as you will know that it will be handled by an expert and
certified technician
. Further, you can enjoy the nice waiting room with free WiFi during your service.
---
Dealer Wallet Service Marketing & Fixed Ops SEO by
Service Hours
Monday

7:30AM - 6:00PM

Tuesday

7:30AM - 6:00PM

Wednesday

7:30AM - 6:00PM

Thursday

7:30AM - 6:00PM

Friday

7:30AM - 6:00PM

Saturday

7:30AM - 4:30PM

Sunday

7:30AM - 4:30PM