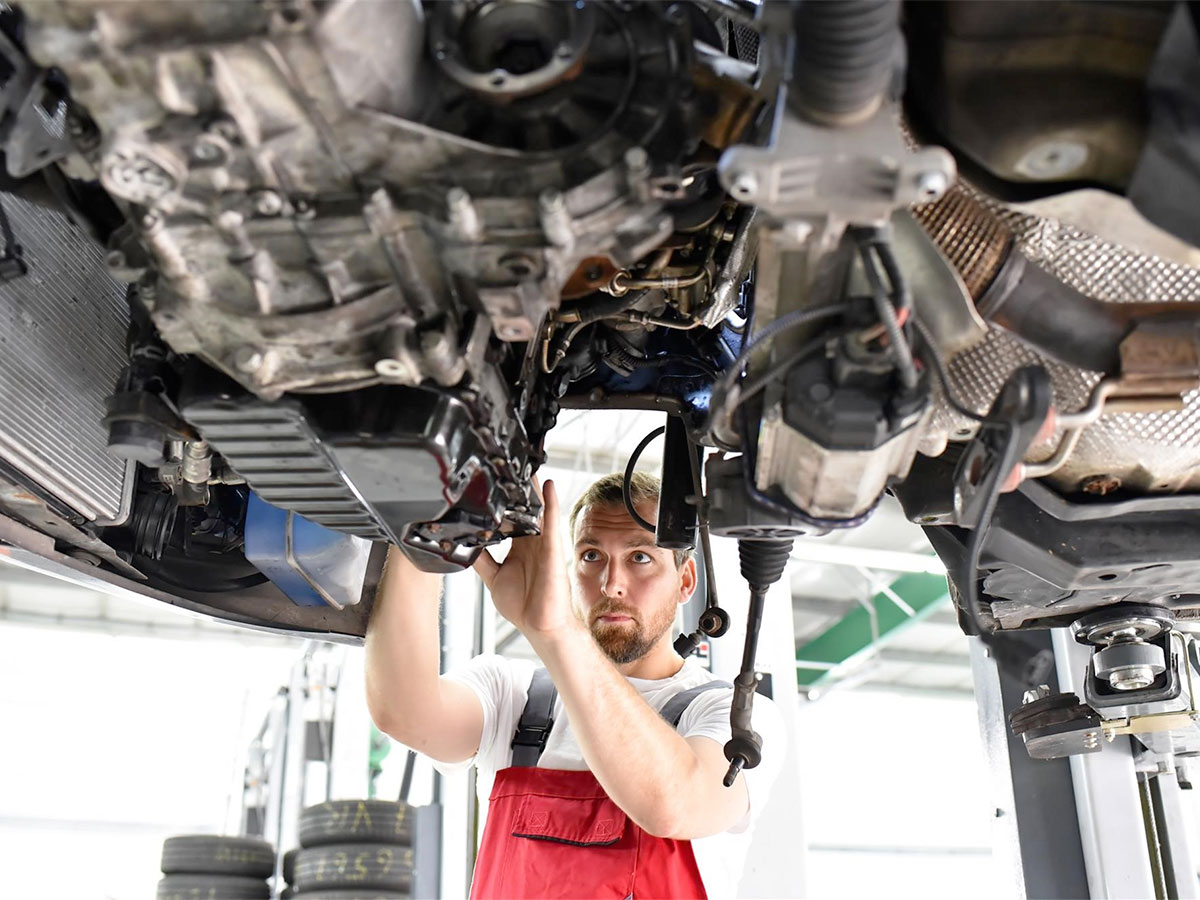 Coolant Fluid Exchange in Chehalis, WA
Engines produce heat, whether it's through the friction of hundreds of moving parts or the combustion process that drives every engine. Regardless of where it comes from, your vehicle needs a way to disperse that heat. Coolant fluid does just that by carrying excess heat away from the engine so it can be dispersed through the radiator. Your vehicle depends on its cooling system, which is why you should invest in a coolant fluid exchange at I-5 Toyota. As Lewis County's go-to dealer for quality service, our well-trained service staff will take care of your vehicle's needs.
---
How Your Coolant Affects Your Vehicle
Most coolant fluid is a mixture of distilled water and a special type of alcohol, usually ethylene glycol or propylene glycol, along with a number of additives. The end result is a fluid that operates well above the boiling point of water, preventing the engine from suffering damage. While coolant fluid's main job is to carry away excess engine heat to prevent overheating, it's also designed to resist freezing during winter, even under extremely cold temperatures. Coolant fluid also protects the cooling system's metal components from rust and corrosion.
Don't Wait Too Long to Exchange Your Coolant
Keeping fresh coolant fluid in your vehicle is an absolute must. With time and use, the fluid will break down and become acidic enough to corrode metal and deteriorate certain plastics. This can cause coolant leaks as well as residue buildup within parts of the cooling system. While most experts recommend changing your coolant fluid every three to five years or 30,000 miles, whichever comes first, your best bet is to ask one of the certified technicians at I-5 Toyota. Our service staff will have the right tools and training to diagnose any cooling system problem and make quality repairs that last.
Get Fast Service at I-5 Toyota
Great customer satisfaction is what the Toyota experience is all about. At I-5 Toyota, we aim to deliver the best customer experience, whether your vehicle needs routine maintenance or comprehensive repairs. Our certified technicians will flush your old coolant fluid and replace it with fresh fluid that meets or exceeds OEM specifications. 
Meanwhile, you can relax in one of our comfortable waiting areas and enjoy amenities like our fancy coffee bar and widescreen TVs. If you're in Olympia, Lacey or Tumwater, simply visit us online and schedule your next coolant fluid exchange with us.
---
Dealer Wallet Service Marketing & Fixed Ops SEO by
Service Hours
Monday

7:30AM - 6:00PM

Tuesday

7:30AM - 6:00PM

Wednesday

7:30AM - 6:00PM

Thursday

7:30AM - 6:00PM

Friday

7:30AM - 6:00PM

Saturday

7:30AM - 4:30PM

Sunday

7:30AM - 4:30PM