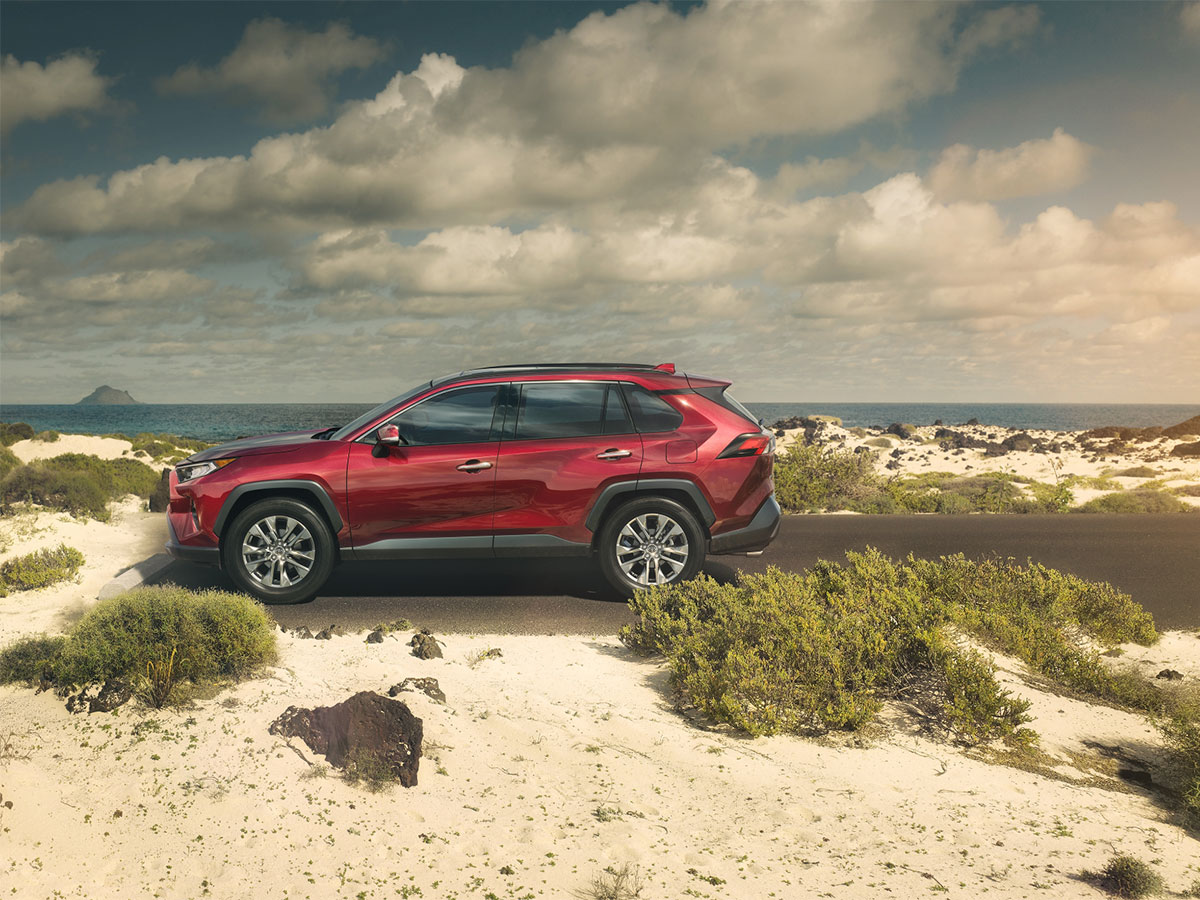 Toyota Charging System Inspection & Testing
Inspecting and testing the battery charging system periodically is necessary to make sure you do not have any unexpected breakdowns. This is especially true when the heat of summer fades into the cold of winter. During the summer, the excessive heat takes a toll on a battery that is not often noticed until the battery goes dead on a cold day. To avoid problems during the cold months, it is important to bring your vehicle to I-5 Toyota in Chehalis, Washington, and schedule service to have the battery charging system inspected and tested to make sure it is working well before winter sets in.
---

Your Vehicle's Battery & Charging System
The battery charging system consists of a battery, alternator, and a voltage regulator and each has to operate well in order to start and power your car. The technicians at I-5 Toyota will inspect and test each of the components to make sure they are in working order. The inspection will include:
Doing a visual inspection to check for leaks and corrosion around the casing of the battery. Corrosion on the terminals will need to be removed to restore the connection between the terminals and the battery cables. If there are leaks, the battery should be replaced. Checking the fluid level in batteries that are not "maintenance-free" and re-filling it with distilled water to restore its electrolyte balance. The case will also be checked to see if there is any bloating. This is a sign the battery has been overheating and needs to be replaced.
The alternator will be checked to see if it is producing enough DC (direct current) power to charge the battery. This would include inspected the serpentine belt or timing chain that spins the internal components around in the alternator in order to produce the energy.
The voltage regulator is checked to make sure it is keeping the amount of voltage flowing through the system at a level between 13.5 and 14.5 volts. Higher voltage levels can cause irreversible damage to parts in the charging system and too little voltage will not supply enough energy to charge the battery and operate electrical components in the car.
I-5 Toyota Service Center
I-5 Toyota makes it easy to have your car serviced with its online scheduling system for service departments and a shuttle service to take you back home or work. We also have a comfortable waiting area with a fancy coffee bar, cookies, massage chairs, TVs, free Wi-Fi, kid's play area, and newspapers and magazines for you to read. I-5 Toyota also serves the Washington State communities of Olympia, Lacey, and Tumwater in addition to serving Chehalis.
---
Dealer Wallet Service Marketing & Fixed Ops SEO by
Service Hours
Monday

7:30AM - 6:00PM

Tuesday

7:30AM - 6:00PM

Wednesday

7:30AM - 6:00PM

Thursday

7:30AM - 6:00PM

Friday

7:30AM - 6:00PM

Saturday

7:30AM - 4:30PM

Sunday

7:30AM - 4:30PM